Welcome to our last concerts of an eventful season. As promised, we have ridden a rollercoaster through some of the more flamboyant works in the Baroque repertoire, with many thrills (and the odd spill!). We hope you have enjoyed it as much as we have. Those of you who attend regularly, please read the advertisements again. For those of you who have never heard us before, please read on.

Ahem. Welcome. We have been described as "musical extremists". Whereas most other HIP (Historically Informed Performance) ensembles use instruments that have been made easier to play (in exchange for character), we believe that it's worth going the "extra mile" (1.6 km) and facing the extra challenges (and risks) of the real thing in order to find out how our beloved music really could have sounded.

Of course, we can never know for sure what performances did actually sound like in 18th century Germany, since there were no recordings, but we have carefully researched playing techniques and styles from the time and do know that our instruments are as close as possible to what was played on then, "warts and all".
Although they may look quite ordinary, you have probably never heard instruments exactly like the ones we play and certainly not all together, because we are currently the only ensemble to do so. You can read about it on our website.

You have probably never heard a Baroque ensemble tune in the way we do, either. We noticed a while ago that we are not a piano with fixed notes and are free to tune in a "pure" way that allows pitches to vary according to their harmonic function, yet is natural to voices and "built in" to many historical instruments. It may take a few minutes to adjust, but it's worth the wait! Try closing your eyes, breathing gently through the nose and imagine it's nearly 300 years ago, in a quieter time, when music was not a commercial commodity, repeated everywhere by machines but a personal creation, played live, "in the moment", by real people.

In September, after the summer break, we start an exciting new series of "Premieres", so bring a rich, generous friend or three. This season, we've performed "standard" repertoire, allowing you to hear what's special about our sound. Next season, alongside our usual Bach Cantatas, you will have the rare opportunity to hear completely new pieces, written for us by living composers, some new adaptations of existing pieces and some that haven't been performed since the 18th century.
Stay tuned !

Mike Diprose
June '09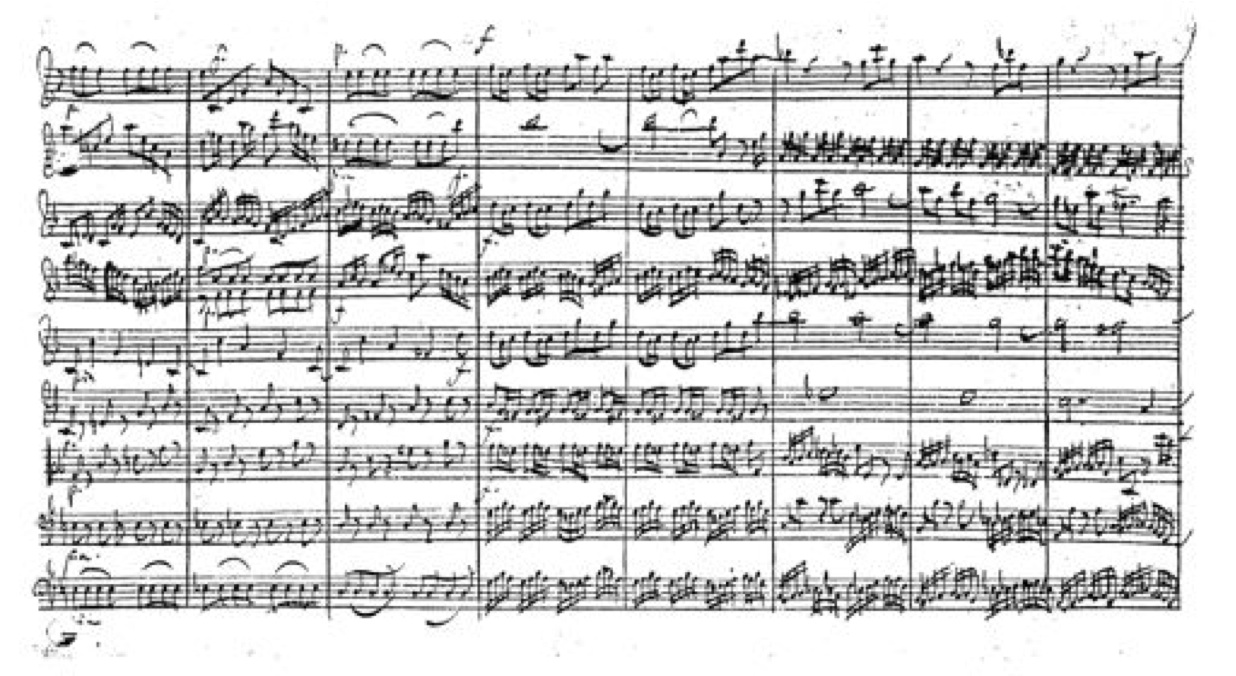 You may already know that a trumpeter faces particular challenges when playing the second Brandenburg Concerto, even on the "modern" trumpet. A demanding combination of flexibility, endurance and technique sets it apart as one of the "holy grails" of our art. Then there's the range required - it contains the second highest-pitched note, g''' written for the trumpet before the 20th century. (The highest, a''', can be found in Michael Haydn's Trompetenkonzert in D-Dur, MH 104, "Der Vorfall"). Johann Ludwig Schreiber, who most likely first performed BWV 1047 in about 1718, died shortly afterwards. No pressure, then.