HIP hip
January 2011

"Q. What did you give up for lent?
A. My new year's resolutions."
John Parker.



Happy New Year and welcome! If this is your first time at De Swaen, please sit back, relax and let your open mind wander back about 300 years. Our aim is not necessarily to follow what have become normal practices in Historically Informed/Inspired Performance (HIP) but rather towards what we think, as evidence suggests, was actually done at the time, so it may sound a little &quot:new&quot:. You can read about this on this website.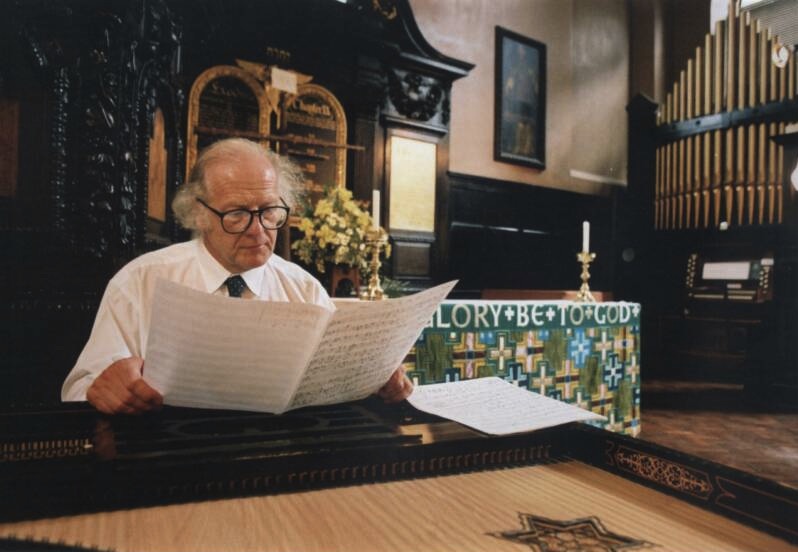 An important role in 18th century music was the Cantor - a composer and director of church music. This month, we welcome Peter Lea-Cox, a.k.a. Lecosaldi - composer, keyboardist and bona fide cantor. In London, Peter performed an entire cycle of Bach's extant cantatas, masses and most other choral works, along with the whole of Telemann's "Harmonischer Gottestdienst&quot: and many pieces by North German Lutheran composers - among others: Schutz, Schein and Scheidt - all in church services. As part of the job, Peter composed several works in Baroque style as Lecosaldi - including today's Nunc Dimittis - and in the "modern&quot: style as Lea-Cox.

(Photo: Alan Symes)

Peter writes: "I wrote this (Nunc Dimittis) as long ago as October 1973, when I was Director of Music at St. Jude-on-the-Hill, NW11. It was written for a festival Evensong for St. Jude's Day to run alongside the Magnificat attributed to Pergolesi, to complete the Canticles and to involve the string players again to give some sense of balance.&quot: You can read more about Peter here: www.lecosaldi.homestead.com.

Peter was an inspirational teacher at the Royal Academy of Music during my first year of studies there and we were reunited in Elsworth on New Year's Day 2005, at what is believed to be the first time Bach's B-Minor Mass was performed with "real&quot: natural trumpets in the UK.

Our swinging Lutenist, David van Ooijen chose this month's programme. The Buxtehude and BWV 82 were voted audience favourites in April's poll. The lesser-known soprano setting of Ich habe genug will be performed in a "domestic&quot: (rather than "church&quot:) setting, as might have been heard at a Collegium Musicum or private house concert.

De Swaen has survived for ten years because those involved have been committed to, or interested in the ensemble's uncompromised intentions, effectively subsidising our work by being generous with their time. Such performers are not that common; we bring them together from all over Europe in order to bring you something that you won't hear anywhere else. Please bear this in mind when donating after the concert. We recommend a minimum donation of 10 Euros; more if you can afford it. Thank you!

Mike Diprose
January 2011